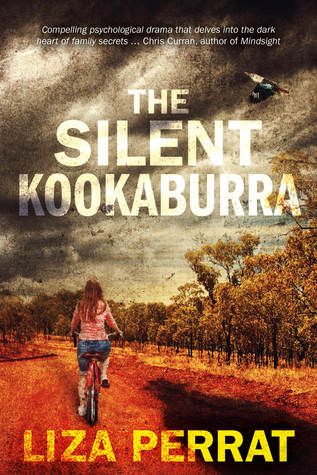 Set in a small town in Wollongong, Australia, in the 1970s, Tanya's mother, Eleanor, has been continuously trying to have a baby. She already had multiple miscarriages in the past until Shelley comes into the world.
Tanya Randall is just an eleven-year-old girl struggling with peer pressure, puberty, and coping with the family's busyness with their daily lives. Tanya's father, Dobson, frequently spends his time drinking in the pub while her mother is busy with housework all the time. Nanna Purvis keeps nagging on her dog and offers uninvited advice to Tanya. Shelley cries nonstop due to colic. The family has tried everything to stop her from crying but to no avail, and neighbours are frustrated with it.
One day, Tanya is approached by a man when walking her cat. The stranger introduces himself as her father's brother, and she calls him Uncle Blackie. He asks her to promise not to tell anyone about their secret meeting. When Tanya meets Uncle Blackie again for the second time, he suggests that she is beautiful enough to participate in a beauty quest and offers to take photos for her.
When Tanya's father is in the hospital, he is saying about seeing Blackie before that, but Nanna Purvis assumes Dobson is having hallucinations due to the accident's impact. Nanna Purvis mentions that Blackie is still in prison and about something related to a Carter girl. There is nothing much revealed about Uncle Blackie so far at this stage.
Meanwhile, things are going downhill for the family since Shelley is born. And when a tragedy strikes the family, their lives are no longer be the same again.
I wish that I will like Tanya and treats her as an eleven-year-old girl who has still too much to learn about adults, but I just can't. The arrogance and inconsiderate of others are frustrating me, or maybe none of the characters in the story captures my interest except the Morettis. However, at the same time, I felt sad for an eleven-year-old girl to cope with an alcoholic father and a depressed mother. Besides feeling neglected by her parents, she has to take care of her baby sister when her mother is no longer able to do it anymore. Her grandmother seems in her own world with her dog, superstitious and nosy from Tanya's perspective.
The storytelling is remarkable, bringing the readers to the hot summer in the 1970s in Australia. The author has brilliantly captured the confusion of a young girl who feels helpless to save her troubled family from a downward spiral. Living in a small town in the 1970s, people exchange gossip whenever something happens to one of them. Traditional parenting leaves the adults to handle reality while protecting the children from the outside world. Older generations despise immigrants and having difficulty accepting something that is out of social norms. Children are lacking educational information about stranger danger and knowledge about pedophilia from parents and teachers.
For me, the story has two parts. The first part is before Tanya's mother admits to the hospital. The pace is languid, and I hope there will be a plot twist somewhere or else I'm not sure if I can finish the book. The second part was starting with Tanya spending more time alone with Nanna Purvis. That was one of the best moments in the story, and I enjoyed reading the book until the ending. I loved the ending, and I don't mind to mention it here because the Randalls deserves a happy ending after a series of calamity affected their lives.
---
ISBN: 9791095574019 (ebook)
Number of Pages: 335
Rating: ★★★ (3/5)
More reviews can be found on Goodreads: The Silent Kookaburra by Liza Perrat.