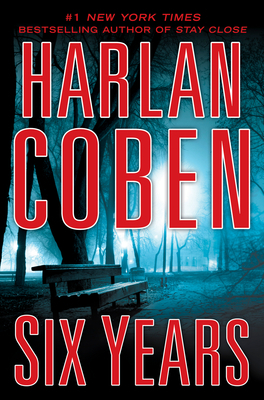 Six years ago, professor Jake Fisher watched the love of his life, Natalie, married another man. Now six years has passed but Jake still couldn't let go. All these years, he hides his broken heart and throws himself into a career as a college professor. And for six years he keeps his promise to leave Natalie alone, until one day when he comes across the obituary of Natalie's husband, Todd.
He decides to attend the funeral only to find out that the widow at the service is not Natalie and Todd had been married to this woman for more than a decade. Adding to the weirdness, it turns out that Todd was murdered and Natalie seems never existed. Their friends either can't be found or don't remember Jake. No one has seen Natalie in years. Jake starts to dig into the past to find Natalie and uncovers a lot of dangerous secrets that put his life at risk.
I felt the story is a bit complicated but it was easy to read. I liked Jake's calmness and positive thinking even when he's in a dangerous situation. I respect his loyalty which is rarely found in the real world. Although I felt certain parts of the story was a bit dramatic but I still feel it's an interesting read.
Rating: ★★★★
More reviews can be found on Goodreads: Six Years.