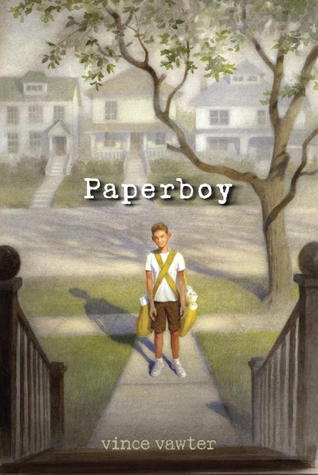 The story of Paperboy takes place in Memphis in 1959. Victor Vollmer is an 11-year-old boy who can barely say a word without stuttering, even his own name. However, this doesn't mean he doesn't have any other skills. In fact, he is a very talented baseball pitcher who is good in throwing.
After an overthrown baseball busts his best friend's lip, he has to take over his best friend, Rat's paper route while Rat is visiting his grandparents. Although he is happy to help his friend out, he knows that he will encounter various Rat's customers and he needs to communicate with them. Through the paper route, he meets all kinds of people, including a housewife who drinks too much and a retired merchant marine who has a lot of knowledge to share with him. Besides that, he also faces other challenges which involve of a life-threatening confrontation with the local junkman that not only brings danger to him but also his family's devoted housekeeper as well.
There are several things can be explored in this beautiful and simple story. When an 11-year old boy takes over the paper route and starts to communicate with more people, he never expects that the takeover will change his life. Although the narrator feels inferior of his speech impediment but this does not stop him from working hard to practise his speech to overcome the problem. This story also enables young readers to aware some of the common problems face by the adults such as racism, bullying, domestic violence and alcoholism and how the adults handle their own problems. It will be an inspirational book for readers of all ages where we can understand the world of a kid who experiences speech impediment and how he finds his own way to overcome his problem.
Rating: ★★★
More reviews can be found on Goodreads: Paperboy.