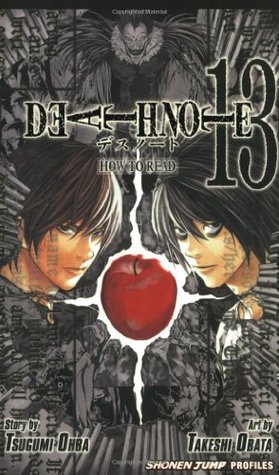 This volume is a guidebook of everything about Death Note, featuring complete character biographies, detailed storyline summaries, production notes, behind-the-scene commentaries and some of the humorous scenes of the characters. This also includes exclusive interviews with creators Tsugumi Ohba and Takeshi Obata about their views for the story and also their personal interests as well.
This book will come in handy if you are a hard-core fan of Death Note and this volume definitely provides some of the answers to your questions related to the story. To be honest, I wish I have more time to finish every part of this volume but I only read certain parts which capture my interest.
Rating: ★★★★★
More reviews can be found on Goodreads: Death Note, Vol. 13: How to Read (Death Note #13).