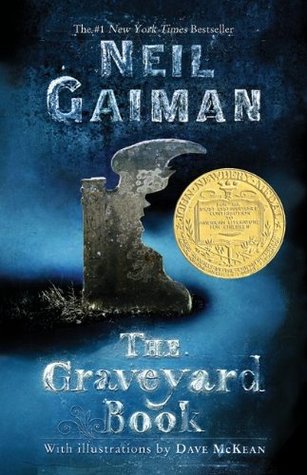 Bod is a short form for the name 'Nobody'. He is just a normal boy but has an interesting upbringing. Bod is raised and educated by ghosts, with a solitary guardian who belongs to neither the world of the living nor of the dead.
As a curious toddler, he climbs out of the crib, crawls out of the room and totters up the hill. His curiosity has saved him from the tragic event where all his family members have been killed by Jack. The appearance of Bod at the graveyard at such late night causes a stir to the resident ghosts. However, his newly-dead parents talks to Mrs. Owen and really hope that they can protect Bod and keep him safe from harm's way. Mr. and Mrs. Owen decides to take Bod as their own son but the inhabitants of graveyard have mixed feelings about it since Bod is a living human and they are not. They hold a vote and decide to keep the boy.
The entire story tells how the ghosts raise Bod as a living human and his life at the graveyard. Bod knows most of the names on the gravestones and learns a lot from the ghosts. He has a wide knowledge in History which no one else can be better than him in class, thanks to his ghost friends who keep feeding him with their stories. As Bod grows older, he is more curious with the outside world but he is not allowed to leave the graveyard as the killer is still outside, looking for him. However, when he is getting more curious about his past, this time his curiosity brings harm to him and leads him face to face with Jack.
This is an exceptional story for reading. Initially, I was having doubts whether I should read this story as I strongly disliked another story from the same author. Luckily, this story doesn't disappoint me and is much better than the previous one I've read before. I felt sad with the ending although it's a realistic one. I guess the key to enjoy reading Neil Gaiman's stories is to let your imaginations go wild and never let them stop.
Rating: ★★★★
More reviews can be found on Goodreads: The Graveyard Book.