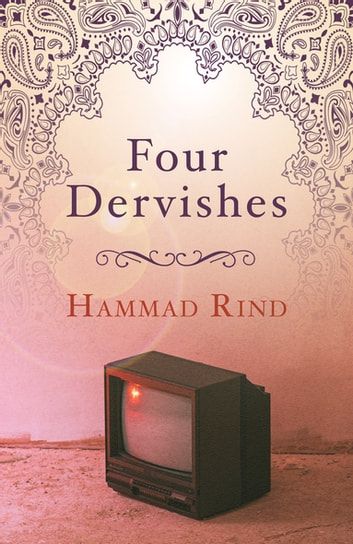 It's started with a blackout, and it's actually another blackout, according to the narrator, who later introduces himself as Kushro. The outage is a cruel disruption to the viewers of the famous show, which broadcasts daily during the evening. The Tache Show is a reality show about the daily lives of a wealthy family with Genghis as the chief clan. No one knows how long the show has existed, but it has become an essential and addictive part of national life.
The blackout leads Kushro to the cabaret for alternative entertainment. Due to the enormous crowd, he wants to spend his quiet time at a cemetery but encounter a child's funeral. The child's mother, Leila, begins telling the guests how she ended up with a dead child, starting from her childhood.
The narration style is enveloped with satirical and amusing characters. The narrator has countless historical stories, legends and myths, which are usually interestingly bizarre. For example, customs where glossy knees are used to attract others and parents send photos of their daughters' knees instead of their faces to the marriage suitors. Other characters also have uncommon backgrounds, such as a gravedigger who possesses books such as "Bury your Own Dead for Dummies", "What Will Happen After Death", and "Burial Kit 101", and also a woman who married a book.
Never in my life read about obsession to the knees. I didn't know there were words that could be used to describe the beauty of knees.
"Allow me to laud the allure of your pointy knees, which have drilled their way through my heart, mind and soul."
"I know that the owner of such an exquisite pair of knees must have the face of a moon, pomegranates as breasts and feet made of velvety lotuses."
After reading about the narrator's dull life, Leila's appearance and storytelling improved my interest in this story. Initially, I wasn't keen on strange but funny tales, and I'm not a fan of satirical stories. At least the story is getting weirder and more humorous with someone obsessed with her knees and her love that can turn a man into a tree.
Overall, the blackout leads the narrator to the funeral and the guests take their turns telling their life stories. I feel terrible to say that I'm not a fan of this story, although I admire the writer's imagination and storytelling skills. The fault is more on my side for choosing this story. Sometimes, I felt the narration was difficult to follow because it was very culturally specific.
---