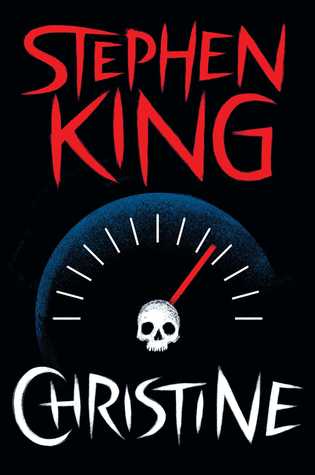 One-Sentence Summary: An old car is possessed by its formal owner, transforming its new owner into him.
---
Part 1 - Dennis - Teenage Car-Songs
Dennis tells the story of his close friend Arnie who falls in love with Christine at first sight. Christine is a 1958 Plymouth Fury which is in poor condition when the first time Arnie sees the car. Dennis finds it ridiculous that Arnie seems madly in love with the derelict car.
LeBay, the owner of the car, is an army veteran who is an ill-tempered person with a back brace. Dennis tries to talk Arnie out of buying the car, but Arnie is persistent. He even pays for the deposit after borrowing a small sum from Dennis.
Then when LeBay passes away, they go to his funeral and meet his brother, George. His brother reveals to Dennis the horrific past of LeBay, which is related to Christine. Both George and Dennis have bad feelings about Christine. After hearing Christine's dark history from George, Dennis is unsure what to do with Arnie.
The whole part narrated by Dennis is about Arnie's obsession with Christine and slowly becoming a different person. He feels helpless with Arnie's madness toward Christine, but at the same time, he must keep an eye on Arnie after knowing the horrified past of LeBay and Christine. It's mostly Dennis's perspective of unusual behavioural changes in Arnie and the mysterious transformation in Christine.
Part 2 - Arnie - Teenage Love-Songs
Christine is finally street-legal now, and Arnie is proud of his work. He drives her home and hopes his parents will be proud of him. Unfortunately, the parents strongly disapproved of his decision, leading to another big argument in the family. Arnie's father, Michael, suggests he park his car at the airport parking lot. Once Arnie's bully Buddy Repperton is aware of Christine's location, he wants to seek revenge for his expulsion from school due to his threatening act towards Arnie.
The second part focuses on the people around Arnie and his strained relationships with anyone that dislikes Christine. Leigh and Michael strangely dislike the car after spending some time in it. His mother, Regina, never liked the car from the first day he bought it despite the fact she had never been inside the car before. Buddy and his gang have badly thrashed Christine and tested Christine's ability, forcing them to face the horrific consequences of their actions. The second part is vital in the story because it reveals Christine's supernatural powers, leading to the destruction of Arnie's life and Arnie's transformation into LeBay.
Part 3 - Christine - Teenage Death-Songs
Dennis and Leigh investigate the mysteries surrounding the inexplicable changes in Arnie and Christine's backgrounds. They hope that they can do something to help Arnie from his continuous downhill. Dennis comes out with a final setup to destroy both LeBay and Christine for good.
Personal Review
It's a very structured-written story, and the suspense slowly builds up, making the reader highly anticipate what will happen next. Although you already know something terrible will happen related to the car (based on the book's title), you still can't imagine how horrifying an old car can be.
The moral of the story - be nice to everyone, including cars.
---